All-in-one solution to Empower Providers
We offer all-in-one EHR to help you achieve a smooth-running practice, improve health outcomes, and boost revenue cycle process
All-in-one solution to Empower Providers
We offer all-in-one EHR to help you achieve a smooth-running practice, improve health outcomes, and boost revenue cycle process.
All-in-one EHR for Healthcare Providers
Medical billing and EHR go hand-in-hand to enable smooth exchange of information across various platforms. In addition, it provides a greater way of collaborating with other organizations to ensure better patient health. Healthcare practices can become more productive with EMR and practice management in place to avoid claim denials. Further, our HIPAA compliant products and solutions allow practices to manage the whole process of revenue cycle management. We follow the best practices to save your time, avoid hassle of billing, and effectively manage practice workflows.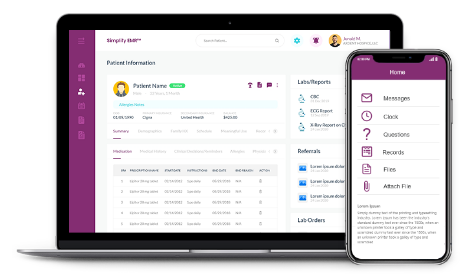 Complete Patient
Summaries
Integrated Patient
Portal
EMR & Practice Management
Transcure enables practices to become financially successful in the modern healthcare industry. Our top-notch healthcare IT products and billing services optimize practice profitability. In addition, we help you stay ahead of your competition by maximizing overall collections to boost revenue generation. Our team is highly experienced in helping providers to streamline practice operations and attain seamless revenue cycle management. So, reach our practice management experts to get started immediately.
Simplify Complex
Procedures
Enhanced Usability of All-in-One EHR
Transcure EHR allows healthcare professionals the flexibility of adding more patients whenever they want. We provide a solution with usability for overall satisfaction of healthcare providers. The EHR seamlessly interacts with all types of devices and software applications. As a result, it helps practices to view and manage patient health without hassle.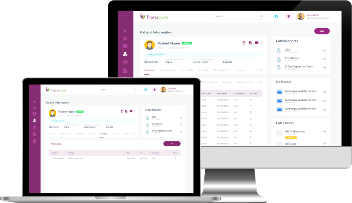 Maximize collections, improve the bottom line, and address cash flow issues with our experienced medical billing team. Our billing solutions prevent claim denials and focus on avoiding revenue leakages to reduce the days in A/R. In addition, our feature-rich EMR in medical billing creates an efficient approach aimed at making fast-track billing processes. We submit clean claims with accurate billing and coding to eliminate revenue losses and make the most out of your practice. Take full advantage of Transcure medical billing services and improve financial and clinical outcomes.
More Profitable
Practices
Value of claims processed in 2021
Turn Around Time for Payment
Number of Claims Processed
First Pass Clean Claims Rate
Transcure is an all-in-one EHR with a comprehensive patient portal for healthcare providers. In addition, it helps you to update a patient's health records, history, insurance details, and demographics. It also provides lab integration and online application scheduling systems to facilitate providers. The patient portal allows providers to easily share medical records with patients to keep a secure flow of information.