Overview
Starting a solo psychiatry practice takes a lot of courage and determination. This can be an exciting and uncertain time, but don't worry! This checklist will give you a clear vision of the roadmap you need to walk through. So, trust the process, and let's get started on making your vision a reality!
Believe You Can and You're Halfway There
Opening a solo mental health practice practice can be a nerve-wracking challenge, and it's completely natural to feel that way when taking on a new adventure. But remember, the key to success lies within your mindset. The fact that you're here reading this checklist proves that you have the determination and drive to make it happen. So give yourself a pat on the back, and here's everything else you need:
Essential Business Requirements to Get Started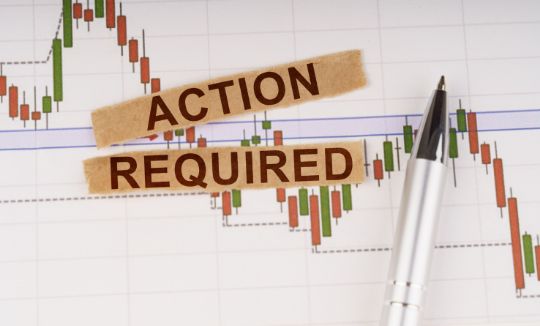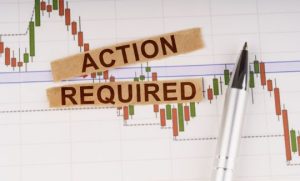 Before embarking on this venture, it's essential to make sure you're in compliance with government regulations so there's no hitch on your way to success.
Business Structure: The first and foremost thing you need to consider is choosing the right business structure, for it can directly impact your long-term repercussions. There are several options (sole proprietorship, partnership, LLC, and PC), and all of them have pros and cons, so take your time and consult with pros to pinpoint the best one for you.
Business License: To make sure you don't get into legal trouble down the road, it's vital to get an official stamp of approval.
Employer Identification Number: This nine-digit number assigned by the IRS helps identify your psychiatry practice for tax purposes, opening a business bank account, and hiring employees.
Insurance: Better be safe than sorry! Professional liability insurance can help you make sure you are covered in case something unexpected comes your way. This can protect your practice from malpractice claims, lawsuits, and other potential liabilities.
State License: Depending on the state you are in and the services you are providing, a state license is a must-have that can't be overlooked.
National Provider Identifier: Without an NPI, you won't be able to get reimbursed for your services, so it's something you don't want to forget!
Research Your Demographic to Stay Ahead of the Curve
The next most important thing you need to consider is your patients and your location. Who they will be and if you are at the right place to attract them. By researching the demographics of your location you can get valuable insights to identify who you are likely to attract and what services you should offer. This information can also be used to develop long-term strategies that will help you stay competitive and grow your psychiatry practice over time.
Purchase Equipment and Staff Your Practice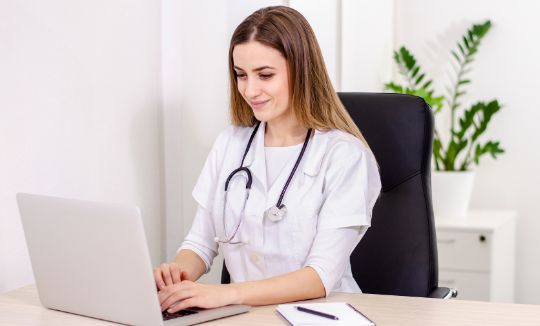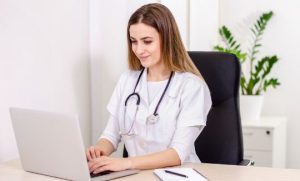 Your equipment and staff are the backbone of your practice. When setting up your solo psychiatry practice, it's important to have a solid foundation. Hiring reliable staff and purchasing top-notch equipment is an investment in the long-term success of your mental health practice.
Equipping your practice with the right tools is essential. According to research, medical practices spend an average of 15.5 hours per week on medical billing and revenue cycle management. This is a significant amount of time that the staff could instead spend on patient care and engagement.
Electronic Health Record Systems: EHRs help you save time and money by eliminating the need for paper-based processes such as printing, filing, and storing patient records.
Practice Management Systems: As the name suggests, it can help you simplify your practice management. An all-in-one tool that can help you streamline your practice operations.
Psychiatry Billing Services:

Psychiatry billing services

can be time-consuming. By outsourcing your billing, you can save time, reduce errors, and significantly improve your revenue cycle.
Now with so many different systems and options to pick from, it can be hard to find the best one. Instead of going to different companies for different services, save yourself the effort with Transcure. We offer a full suite of RCM solutions, including an EHR, PMS, automated medical billing, a rounding app, and much more.
Credentialing with Payers
Credentialing with payers is a crucial step in the process of setting up and running a psychiatrist practice. It can expand your patient base and increase your revenue by allowing you to participate in their provider networks. As a result, you will have access to a wider pool of patients who fall under the payer's insurance plans.
Marketing to Make Yourself Visible
To truly maximize your revenue potential, you need to focus on marketing your mental health practice to make yourself visible to patients and other healthcare professionals.
Industry Networking: One effective way to market your psychiatry practice is to network with other healthcare professionals in your industry. Attend conferences, seminars, and other events to meet other physicians and healthcare providers in your area.
Patient Outreach: In addition to networking with other professionals, you should also focus on patient outreach to attract new patients to your mental health practice. Make sure your psychiatry practice has a strong online presence with a professional website and active social media accounts.
Conclusion
To sum it up, setting up a solo psychiatry practice is not a linear process. It requires careful planning and consideration of various aspects. With so much on your plate, you may feel lost at some point, but with this in your hand, you can navigate your way through all the complexities. This checklist can help you ensure that you have everything in order, from researching your demographic and purchasing equipment to credentialing with payers and maximizing your revenue through marketing strategies. With a well-planned approach, you can set up a successful solo mental health practice that can make a positive impact on your patients' lives.