Let us put our experience to your Specialty
Our automated billing system is designed specifically for chiropractics and other specialty-specific doctors.
Provide excellent patient care while developing a competitive practice.
You don't pay payroll taxes, benefits, or workers' compensation while using our services. You may use Transcure's EMR system or we can connect with your current billing software.
Transcure clients report a 20–30% improvement in collections and increased cash flow with prompt claims submission and strong follow-up on delinquent invoices.
More Time for Patient Care
You'll have greater peace of mind and time to focus on what you love—caring for your patients. Additionally, you won't be weighed down by administrative hassles.
Automated Chiropractic Medical Billing Services
Automated Chiropractic  Medical Billing is a billing software solution that saves you time and money by automating the process of pre-authorization, claims submission, and payment. It allows you to create reports on your patients' diagnoses, procedures performed, as well as their payments. Automated Medical Billing is the solution you've been looking for!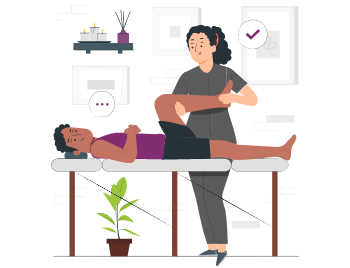 Improve Your Revenue With Specialized Chiropractic Medical Billing
We help you keep track of your billable patients, so you can stay on top of your bills and ensure that they are paid promptly.
Our AAPC-certified coders will handle the coding for you. They are familiar with the relevant medical codes for the field of chiropractic.
Chiropractic Sessions' Billing
We keep track of all your chiropractic sessions and bill accordingly. We provide a full report outlining patient's diagnosis, and their case history.
Ensured Patient Well-Being
Our chiropractic billing services reduce the stress of losing money and provide remarkable efficiency to your practice. 
Assisting Healthcare Organizations to Flourish
Satisfied Providers are our Testaments

Practice Manager
Wilson Creek Internal Medicine
As a practice manager, I was looking to streamline the medical billing process. I tried other companies, but they were all complicated and took too much of my time. Fortunately, I found Transcure. They excel in tailoring solutions to fit my requirements.

Office Manager
Idaho Kidney & Hypertension Institute
We are a large practice with 15 providers. Transcure has been working with us for the last 5 years. This billing company has been a great asset to us. I work with Transcure and they provide everything I ask for. The team is friendly and very pleasant to work with.

Practice Manager
Harding Memorial Healthcare
We've been working with Transcure for 8 years now and I just wanted to say how happy we are with their services. They always get back to us quickly and are very easy to work with. They get my bills paid in record time and help us to generate millions in revenue.
Get the latest healthcare industry insights to learn more about making your practice more profitable.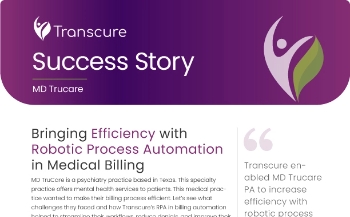 Learn how MD TruCare increased revenue, enhanced operational efficiency, and reduced costs.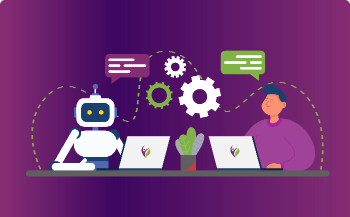 Get to know how Robotic Process Automation is changing the practice verticals.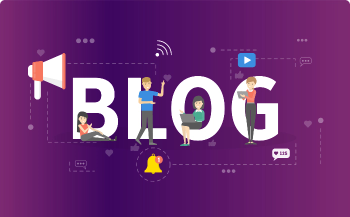 Explore the latest healthcare industry insights based on analysis and opinions of experts.