Outsource OB/GYN Billing Services for Optimal Revenues
Counter the complexities of rapidly changing coding systems with skilled medical billing specialists.
Improved Collections with Podiatry Billing
educe the stress of losing your money and enhance the overall collections with podiatry billing and coding.
Request Pricing
Avoid Revenue Loopholes with OB/GYN Medical Billing
From prenatal care to complex ongoing surgical procedures, obstetricians and gynecologists always have their hands full. OB/GYN billing and coding is a multipart process and negligence at any step can lead to issues like improper documentation, payment denials, and delayed reimbursement. Transcure acknowledges the hurdles faced by OB/GYN practitioners, such as new ICD updates, forever changing policy guidelines, and the delicate nature of the specialty. Our expert OB/GYN medical billing team carefully evaluates a patient's records, diagnostic reports, lab results, doctor's transcription, and other sources. Further, we authenticate the services physicians perform and assign appropriate codes.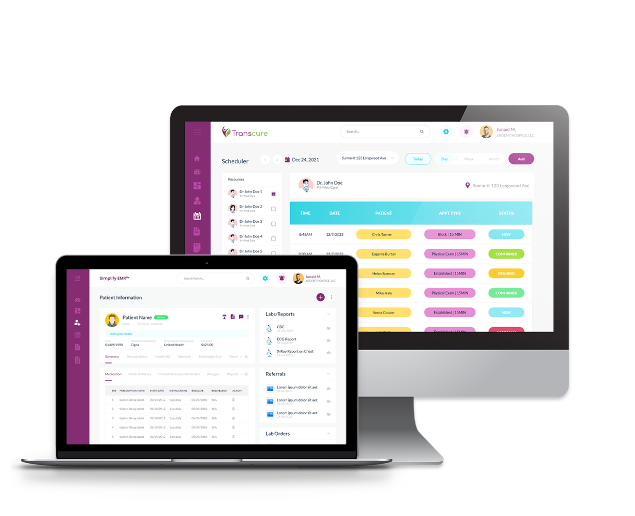 Improve Reimbursements with OB/GYN Medical Billing
Transcure helps OB/GYN specialty providers to maximize revenues and improve the overall collection rate.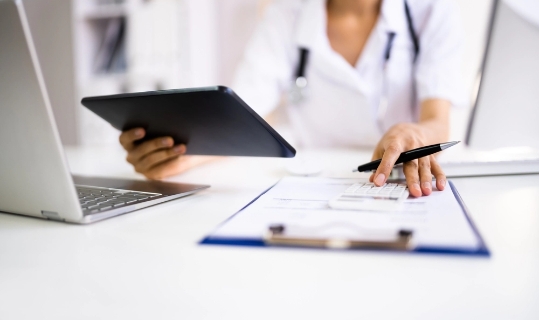 Customized OB/GYN Billing for Better Patient Outcomes
Not having an independent billing team can translate into poor coverage, a compromised billing process, claim denials, and revenue pitfalls. Also, compromising on outsourcing billing specialists can obstruct your workflow, add to the practitioners' stress, and lead to patient dissatisfaction. Similarly, with our first-class specialty billing teams, you can very well counter this problem. Our analytics-driven software will streamline your revenue operations, leaving you more time to tend to your practice. So, outsource specialty billing services to Transcure and manage the exclusive needs of your healthcare practice.
We Only Promise What We Intend To Provide

Value of claims processed



Number of Claims Processed

First Pass Clean Claims Rate


Streamline Your Revenue Cycle with OB Billing Services
Our expert OB/GYN billing team will optimize your revenue cycle operations with a cost-effective solution.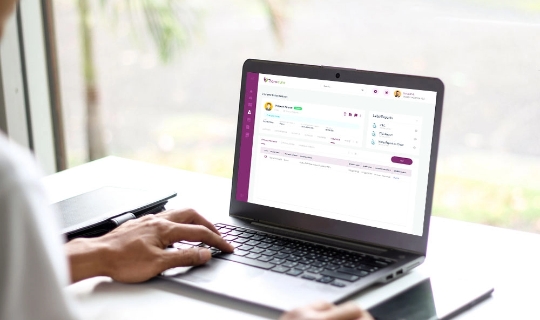 Why Choose Transcure OB/GYN Billing Services
Our billing specialists will cut down chances of claim rejection and boost the overall efficiency of the RCM system. In addition, the team is capable of reducing the chances of manual errors. Similarly, prompt follow ups and effective accounts receivable process will boost your collection ratio over time. Transcure's OB/GYN billing team follows optimal HIPAA compliance, ensuring a smooth management of account reconciliation, claims filling, and denial management. Further, we know how to counteract claim rejection and reduce frequent billing errors. So, get in touch with our billing experts today and optimize your OB/GYN revenue cycle. 
Assisting Healthcare Organizations to Flourish
Satisfied Providers are our Testaments

Practice Manager
Wilson Creek Internal Medicine
As a practice manager, I was looking to streamline the medical billing process. I tried other companies, but they were all complicated and took too much of my time. Fortunately, I found Transcure. They excel in tailoring solutions to fit my requirements.

Office Manager
Idaho Kidney & Hypertension Institute
We are a large practice with 15 providers. Transcure has been working with us for the last 5 years. This billing company has been a great asset to us. I work with Transcure and they provide everything I ask for. The team is friendly and very pleasant to work with.

Practice Manager
Harding Memorial Healthcare
We've been working with Transcure for 8 years now and I just wanted to say how happy we are with their services. They always get back to us quickly and are very easy to work with. They get my bills paid in record time and help us to generate millions in revenue.




Save $2,000 with our Complimentary RCM Audit. Get insights based on 21 various KPIs to enhance cash flow.