Easy and Customized RCM Outsourcing Solution
Handling revenue cycle operations while running a healthcare practice can be tricky. Transcure provides an easy solution, taking the pesky tasks of medical billing off your hands. In addition, you can track your productivity, at both department and individual level, using our workflow management expertise. So, save yourself the hassle of setting up an in-house team and transfer your revenue cycle operations to our expert medical billing team.
A Well-Curated RCM Team
We have experts for medical billing, coding, reimbursement, A/R, denial management, and other RCM operations. Get in touch to customize an RCM team to your liking.
Around-the-Clock Availability
Our 24/7 expert team will be at your disposal. Contact our team members at any hour and you will receive optimal support.
Steady Percentage Cut
Dealing with constantly changing prices can be difficult. Transcure charges only a small percentage of your healthcare collections.
Fixed Rates
Transcure RCM outsourcing comes at an economical price point. You can leverage on our low-cost RCM services without the stress of overcharging.
Optimum Value for Money
From medical billing to denial management, get the most out of our revenue cycle healthcare services at an affordable rate.
Discussion of the RCM process in detail
Responsibility Division
Efficient reporting mechanism
Making service level agreement
Why Co-Managed RCM Outsourcing is the Best Solution?
Value of claims processed in 2021
Turn Around Time for Payment
Number of Claims Processed
First Pass Clean Claims Rate
Identify and resolve the errors in medical billing and coding process with our Free RCM Audit to make your practice more profitable.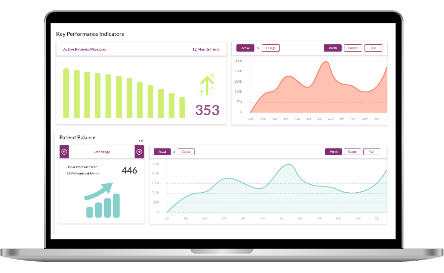 Helping healthcare organizations thrive
Look how physicians have endorsed our products and services
It was a stressful job to manage all the paperwork of filing claims and getting reimbursements on time. Transcure helped me improve the billing process and overall collections. They pay attention to every claim and submit it accurately.
Dr Elizabeth
Our revenues have gone up and I am getting paid for services on time. I am glad I chose Transcure Psychiatry EHR for my specialty. I found it customizable and it allows me to access patient data whenever I want. I am happy to choose Transcure EMR for my practice.
Dr John
Being a Nephrologist, I appreciate their work on Nephrolytx - a specialty focused app. Whoever thought about it, it turned out amazing and really handy. I managed my patients with kidney diseases efficiently to improve their health conditions.
Dr Maxwell