Boost the RCM Process with AllScripts EHR
Transcure provides full support with its billing experts who can create clean claims and manage denials with AllScripts EHR
Boost the RCM Process with AllScripts EHR
Transcure provides full support with its billing experts who can create clean claims and manage denials with AllScripts EHR.
Request Pricing
Reduce Billing Hindrances with AllScripts Cloud EHR
We help you cross all the hurdles in the medical billing and coding process with AllScripts professional EHR.
Get Paid on Time with AllScripts Electronic Medical Record
Transcure's medical billing services help providers to submit clean claims and manage denials through AllScripts EHR. Similarly, the experienced billers at Transcure are proficient at using AllScripts cloud EHR enabling you to optimize the RCM process. We help AllScripts users to: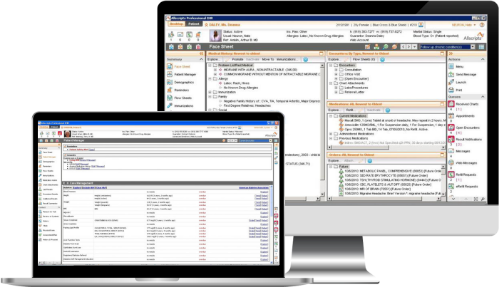 AllScripts EMR Billing Process
Our revenue cycle management experts create a positive impact on the billing and coding process.
Value of claims processed in 2021
Turn Around Time for Payment
Number of Claims Processed
First Pass Clean Claims Rate
Affordable AllScripts Revenue Cycle Management Pricing
We are well aware of the workflows of your EHR solution.
Our team is knowledgeable about your EHR software.
We help you achieve seamless RCM process with your EHR.
3% to 6%
of Monthly Collections
Full cycle revenue cycle management for healthcare providers
Higher Reimbursement Rate with AllScripts EHR
Transcure offers medical billing services to healthcare providers who use AllScripts cloud EHR and help them enhance RCM process. In addition, our clean claims submission results in lesser claim denials and greater reimbursement rates. As a result, practices are able to optimize revenues and prevent the chances of losing money. So, hire our medical billing services to ensure a smooth billing and coding process and get paid on time. This is how we help AllScripts users: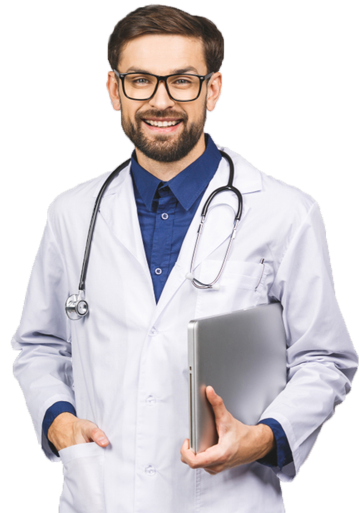 Manage revenue cycle process efficiently with AllScripts EMR
Let us manage your RCM process to improve the productivity and boost financial performance.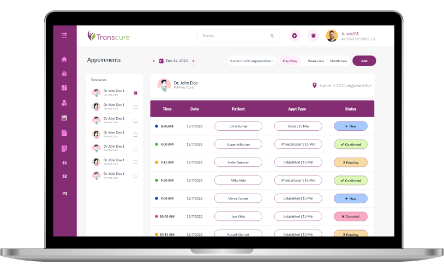 Our team knows the workflows of AllScripts EHR and offer round-the-clock support to providers.
Medical Billing
EMR Support
AR Management
RCM Services
Medical Billing
Medical Billing
With accurate medical billing and coding, healthcare providers can achieve higher reimbursements from payers for their services. In addition, Transcure helps AllScripts professional EHR users with its customized medical billing services. Similarly, we make sure that providers get paid on time to improve cash flow and thrive in the modern healthcare industry. So, let our medical billing team take care of every aspect of the revenue cycle.
EMR Support
AR Management
RCM Services
Helping healthcare organizations thrive
Look how physicians have endorsed our products and services
It was a stressful job to manage all the paperwork of filing claims and getting reimbursements on time. Transcure helped me improve the billing process and overall collections. They pay attention to every claim and submit it accurately.
Dr Elizabeth
Our revenues have gone up and I am getting paid for services on time. I am glad I chose Transcure Psychiatry EHR for my specialty. I found it customizable and it allows me to access patient data whenever I want. I am happy to choose Transcure EMR for my practice.
Dr John
Being a Nephrologist, I appreciate their work on Nephrolytx - a specialty focused app. Whoever thought about it, it turned out amazing and really handy. I managed my patients with kidney diseases efficiently to improve their health conditions.
Dr Maxwell